Live the essence of R-KIEM SEEDS and Z-Kiem. The origin of a genetics that has become an icon within crops around the planet. In this report / documentary you will be able to know how and where this great genetics with the name of candy comes from. A genetics that comes directly from the Afghan war thanks to American ex-combatants. Z-Kiem a great result of a crossing of our endemic Afghan team by an elite clone Zkittlez (USA).
RKIEMSEEDS
Thus, they've kept the essence of their original genetics, brought from different parts of the planet by their members and collaborators.
The aim to collect the best clones from both Europe and USA has made it possible to develop high quality genetics, being one of the first seed companies to be available in dispensaries across California and Colorado, with awesome strains like Z-Kiem or the variety Icer, an ideal variety for resin extractions which yields around 25%, as many Americans have seen.
In this article we present you their latest strain, the amazing Z-Kiem. It is a F1 cross between the Zkittlez clone and a very particular Afghani male, a 100% Indica plant that improves both the structure and yield of this renowned cut.
The Zkittlez cut and R-Kiem Seeds
R-Kiem seeds obtained the Zkittlez cut thanks to Marcos from Emerald Import. After working several years in different dispensaries, Marcos soon had an amazing collection of elite clones, which he shared with R-Kiem by mailing them to Spain. Zkittlez is a cross betweeen Grape Ape x Grapefruit with amazing terpene profile, truly reminiscent of the popular sweets. Apart from the flavour, it also develops a wonderful range of colours once into full bloom, which is pretty fast. On the other hand, yields are average, something that R-Kiem wanted to improve.
R-Kiem decided to improve the structure and yield of this clone by crossing it with one of their best Afghani parents, brought from Afghanistan by a friend who was deployed there in 2004.
Growing R-Kiem Seeds Z-Kiem
The result of crossing Zkittlez and R-Kiem's Afghani is simply amazing, a mostly Indica hybrid with early flowering which produces about 500g per square meter. R-Kiem recommend the SOG technique for this strain, with a minimum growth period of 2-3 weeks and 20-25 plants per m2 with 5-7L pots. In this way, you can easily harvest 20-25g per plant.
As mentioned, Z-Kiem blooms fast and needs only 55 days (12/12 photoperiod) to be ready to harvest. It doesn't have a pronounced stretch (2x – 2.5x), being ideal for the SOG technique and for small growing spaces. The Afghani male basically reduces the bloom period of Skittles while improving its yield, and also transmits the dark green colour of its leaves, characteristic of Afghani genetics.
The taste of Z-Kiem is unique. The amazing taste of Skittles, sweet and peachy, can be found in the majority of plants. The effect is extremely pleasant and relaxing, ideal to just smoke and enjoy the sensory experience, which combined with its spectacular taste is just jaw-dropping.
R-Kiem Seeds Z-Kiem info:
Genetics: Skittles elite cut x Afghani landrace
80% Indica – 20% Sativa hybrid
Indoor flowering: 55-60 days
Indoor yield: 450-500g/m2
Outdoor harvest (Northern hemisphere): late September
Outdoor harvest (Southern hemisphere): late March
Outdoor yield: 400-700g/plant
THC content: High
Z-Kiem is ideal for fresh frozen extractions, which keep its amazing organoleptic properties as intact as possible.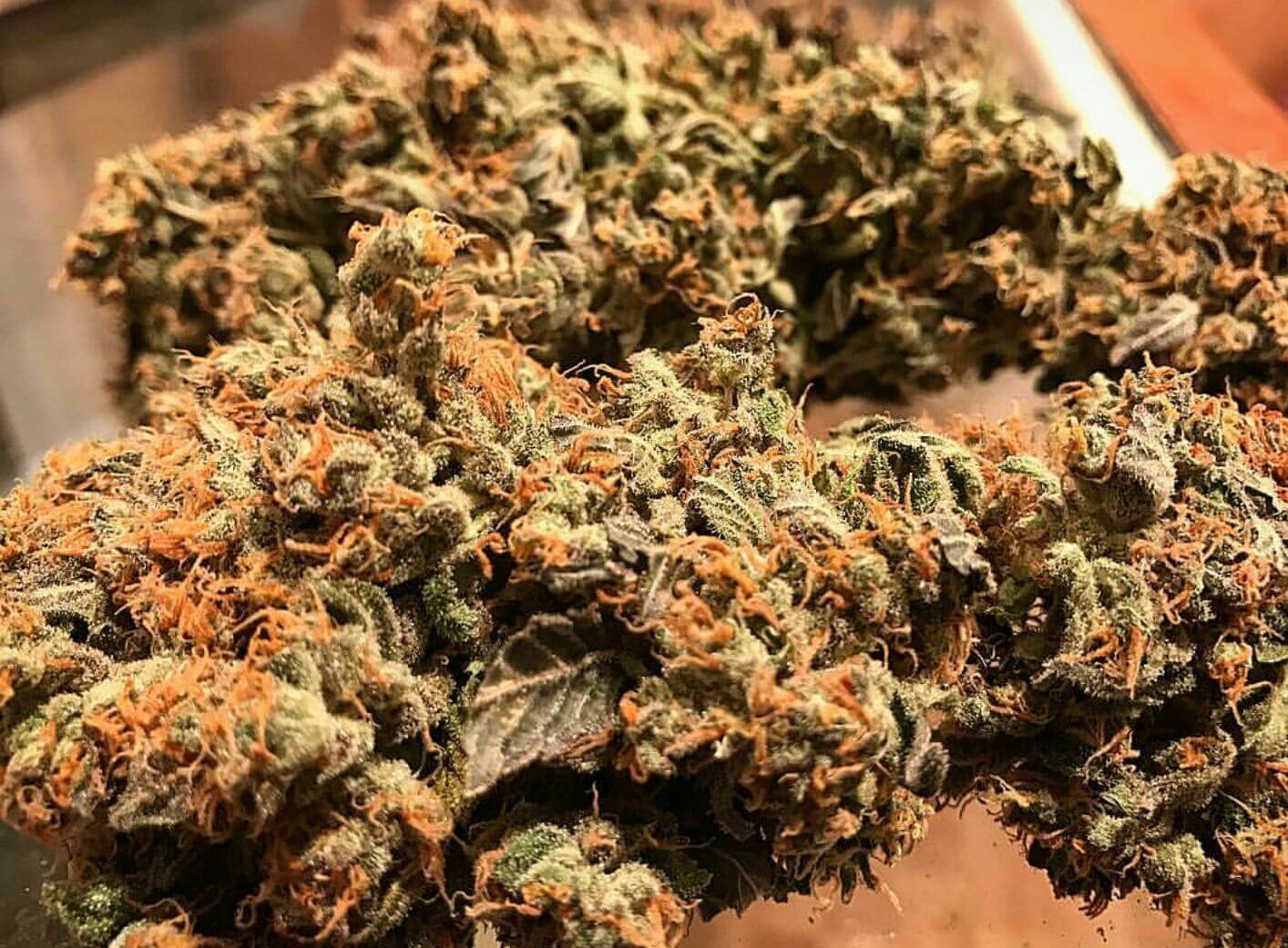 If you enjoy new and special flavours you have to try R-Kiem's Z-Kiem, a unique Indica strain that will surely become one of your favourites.